MarZ AttaX!
This week in throwback pop culture, let us wander into b-movie territory and feast our eyes on a cult Tim Burton gem: Mars Attacks (1996). It shows what happens when martians invade Earth and, well, attack. The action alternated between four main locations: Washington DC, Kansas, New York, and Las Vegas, Nevada, with TV broadcasts connecting them.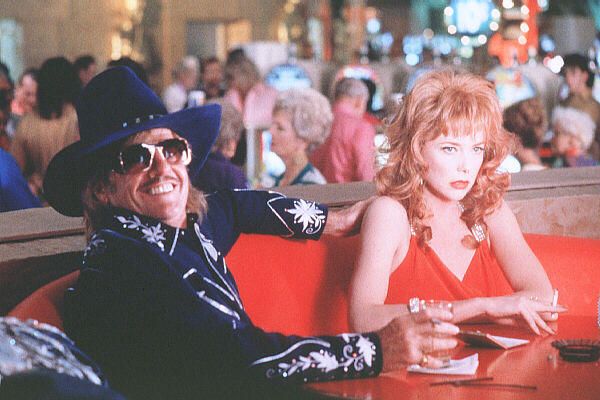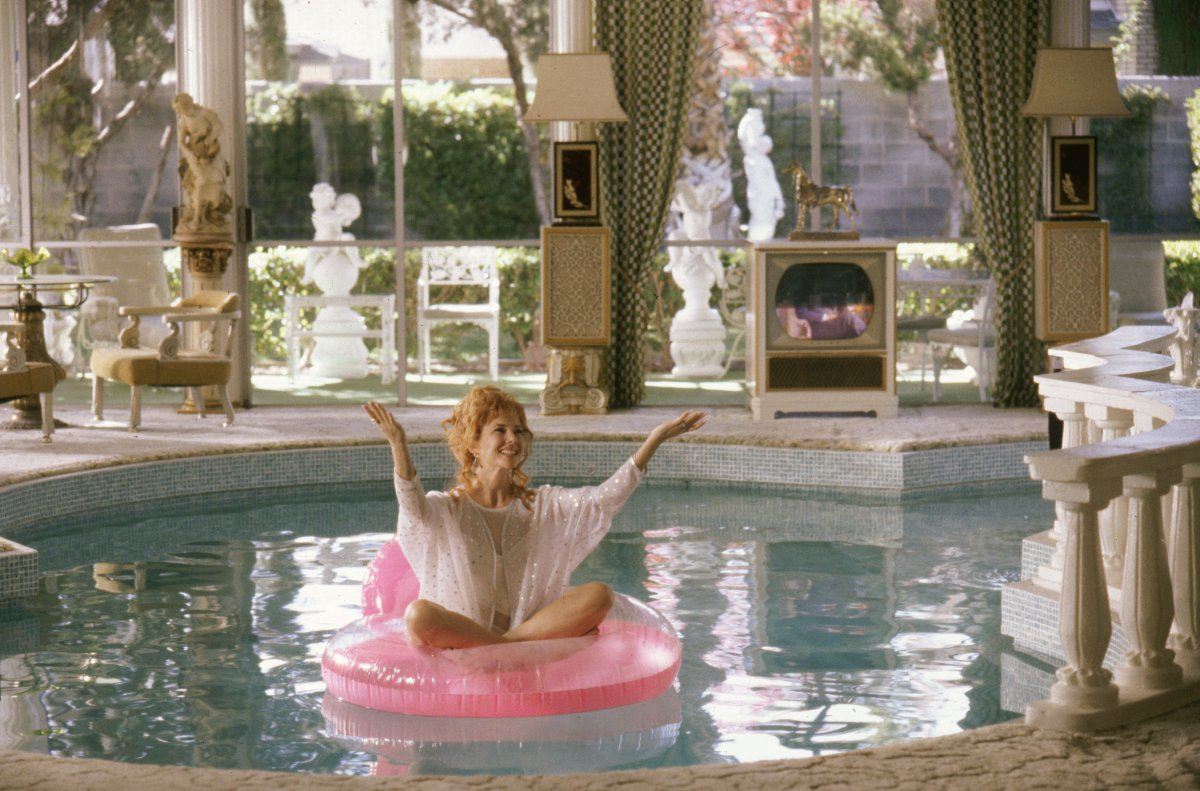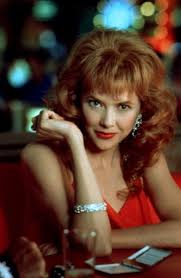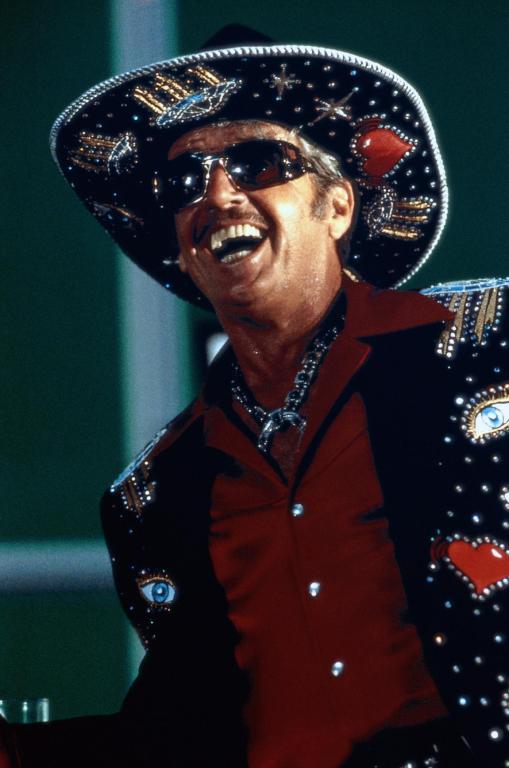 Mars Attacks is packed with caricatures and celebrities- including (but not limited to) Jack Nicholson as a well-meaning, slow to fire president, Glenn Close as his tightly wound First Lady, Pierce Brosnan as a pretentious, masculine professor, and of course, Danny DeVito in the role of "rude gambler."
Although the movie was populated by idiots, looks were served left and right, especially via Sarah Jessica Parker as Nathalie Lake, a chihuahua-toting talk show host. Sex in the City WHO? Washington DC hookers served skimpy party sparkle, a Kansas church congregation dressed in housewife brights, and Las Vegas gamblers gave us cowboy glitz. Even the senile Kansan grandma (Sylvia Sidney) turned it out. Could Mars Attacks be THE fashion film of the 90's? On the other side of the spectrum, Richie from Kansas (Lukas Haas) served greasy 90's grunge, contrasting the obvious 50's influences embedded in the rest of the film.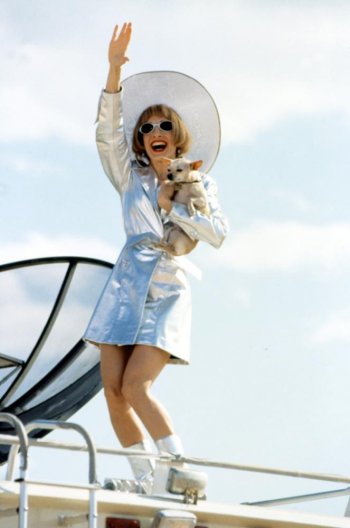 The most iconic look of the movie appeared on an undercover martian (Lisa Marie), who gets in full geish as a beautiful, silent, and literally deadly woman. She looks so distorted and isn' fooling anybody- or at least anybody watching. Her waist is tiny, her hair is huge, her lips and nails are red, and her boobs are cone-shaped. She's a woman!! Press Secretary Jerry Ross (Martin Short) is convinced, and next thing you know, she's in the White House. He offers up sex on a stick and she bites…….his finger right off, then proceeds to knock him out and stick another piece of gum in her mouth.
One thing that I love about Mars Attacks is how it takes out its plastic silverware and cuts into the bimbo stereotype. Feminism generally shakes its head at this kind of thing, but the archetype has been around forever and makes for great pop culture. To quote Sharon Needles, (in reference to 80's bimbos) there is "so much power in their hypersexuality and ditziness."
Spoiler alert, almost everyone dies and the martians are defeated by the sound of Indian love call by Slim Whitman, which makes their heads explode. The movie was critically met with very mixed reviews, but I thought it was pure camp and a colorful sci-fi fever dream with a fantastic sense of humor.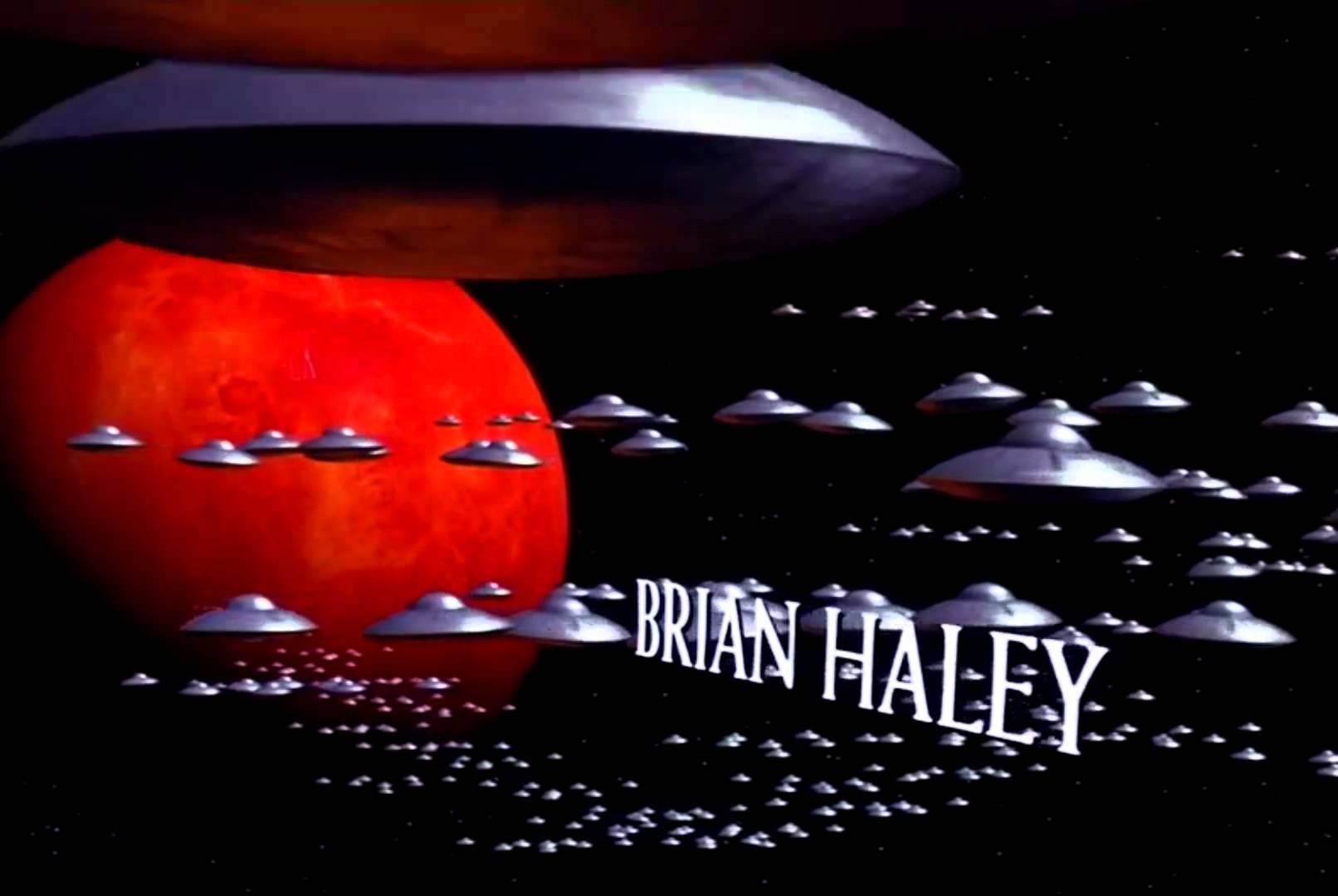 Now look at clothes just a little bit more. I chose to dig into First Lady Marsha Dale and SJP's color blocking and the Lands' Vegas Glam. I hope you're dressed for a wedding because I'm marrying them both to the runway.
That's all for now! Just as the martians came in peace, in peace we will leave. Until next time!