All of My Icons Are Brunettes
OK fine, maybe not all of them, but I do love a good brunette! Below are just a few of the people who influence my personal style.💋🌹🍓
Amy Winehouse
I love everything Amy does creatively. Her inclination for jazz is perfect for the 60s girl group sound she was so in love with, and she even covered older songs, like 'To Know Him Is To Love Him' (originally by Phil Spector of the Teddy Bears). I'm hooked on the This Is: Amy Winehouse playlist on Spotify, and some of my favorites are 'Wake Up Alone,' 'You Know I'm No Good,' and 'Love Is a Losing Game.' (can u hear me crying?)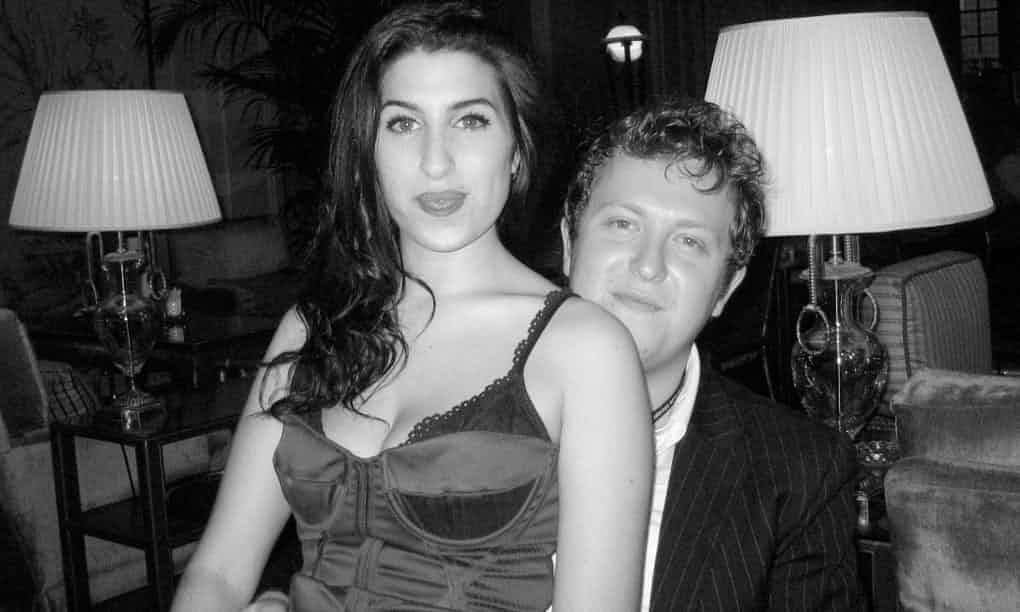 When people talk about who Amy was now, her struggles with drug abuse and mental health tend to overshadow the overwhelming amount of charisma and humor that she undoubtedly possessed. She was a total original, and, like her music, her personal style was a collection of references that just worked. You know you're an icon when you inspire a Jean Paul Gaultier collection. (SS12: Amy Winehouse.....but make it fashion)
Winona Ryder
Worshipping Winona Ryder throughout my high school career has done me good. Like Amy, she has a near encyclopedic knowledge of her predecessors in her field. Her filmography has been pretty untouchable since she first started as a teenager, and she stars in a good chunk of my favorite movies, including 'Heathers' (1989), 'Beetlejuice' (1988). Winona's had a public engagement, a public shoplifting scandal, and she remains right on top of her game.
Although she'd probably be the very last person to admit it, she's a total style star too. Her timeless, easygoing looks have been admired since the 90's. Winona forever.
Sophia Loren
An Italian woman myself, I really can't help but love miss Sophia Loren. An Academy Award, Grammy, and Golden Globe-winning actress and a true 50's international screen legend, her beauty is so flawless. Sophia is a huge proponent that beauty is a reflection of the way you feel. Favorite quotes include "Spaghetti can be eaten most successfully if you inhale it like a vacuum cleaner" and "Everything you see I owe to spaghetti." She's still alive at 83 and is noted for always remembering her roots and remaining both humble and fearless.
Violet Chachki
It really doesn't take more than 2 seconds to fall in love with the looks of Violet Chachki. Hailing from Atlanta, the genderfluid drag queen (born Jason Dardo) has perfected opulent pinup/burlesque glamour. She often mentions that she was taught to look not like a real woman, but like a drawing of a woman, which I think is a nice breakup in the current fish fry. A talented aerialist and performer, violet's succeeded in blending the art of drag with high fashion- she's walked at fashion week for Moschino, Christian Cowan and more, has graced more than a few magazines, + models for Bettie Page Lingerie and Shwarzkopf. These pics are literally like. JUST A FEW of her best looks how is she real. Surprisingly, my favorite part about Violet isn't her sickening looks~ but her unwavering confidence. It's on another level. Ugh I love you Violet. Even though u just dyed ur (natural) hair blonde.
Honorable mentions
(for style and more): Dita Von Tesse, Elizabeth Taylor, Rachel Bloom, Chita Rivera, Joan Jett, Bettie Page, and Cher.
Hopefully it was somewhat entertaining to learn a little bit more about my personal taste through the women who influence it. brunettes 5ever!