(Super)Model Behavior
Recently, I've been really fascinated by big supermodels of different eras and the ways they've contributed to so many gorgeous campaigns and editorials. I've compiled a quick list of some of the world's favorite models of the past few decades and the projects/styles they're known for.
Jean Patchett (1926-2002)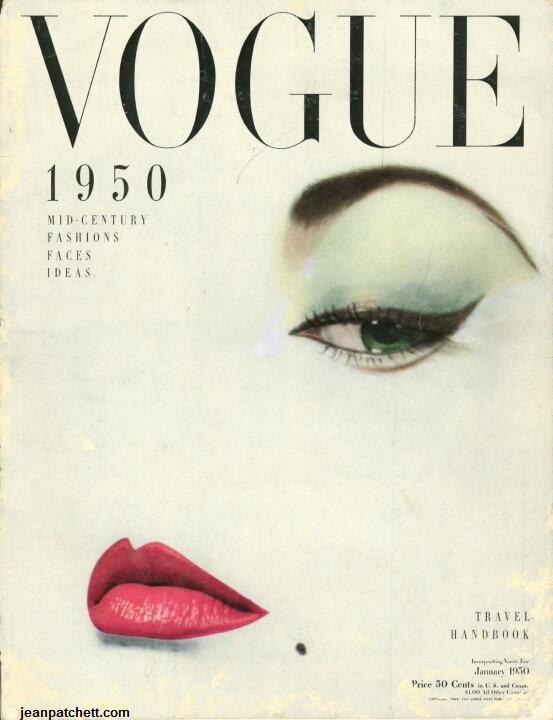 Jean Patchett was one of the most famous models of the late 40s-early 60s, and was featured in hundreds of projects for cosmetics campaigns, fashion houses, and department stores. She's also on two of Vogue's most famous covers (January 1950 and April 1950). Jean is known for her trademark mole and modeling for the famous photo 'The Tarot Reader' (by Irving Penn, who worked w Jean rly frequently). She moved to NY from Maryland when she was 22 and immediately signed with Ford Agency, which was founded in 1946 and is still alive in NY, Paris, LA, and Chicago. She honestly seems like a real qt and would introduce herself as "Jean Patchett. You don't darn it. You patch it." She sadly died in 2002 at 75 from emphysema, but her legacy of glamour is still widely beloved.
Carmen Dell'Orefice (1931-present)
Carmen Dell'Orefice is, in a word, iconic. A born and bred New Yorker, Carmen was discovered at 13 and is now known as 'the oldest working model' (not to mention the longest working in history) at 87. Recently, she's walked in the SS12 season and for Guo Pei's Summer '17 couture show, looking like the actual reigning supreme of the whole world. She, like Jean, was also signed with the Ford Modeling Agency. Earlier in her career, she appeared in a 1947 issue of Vogue as various fairytale characters and modeled for the famous photograph Carmen Las Meninas (1960, by Melvin Sokolsky). She was also Salvador Dali's muse but like.. no big deal. It seems like she turned to modeling whenever she needed money from her divorces (she's had 3 husbands), but hasn't lost any of her grace or staying power as a model.
Dovima (1927-1990)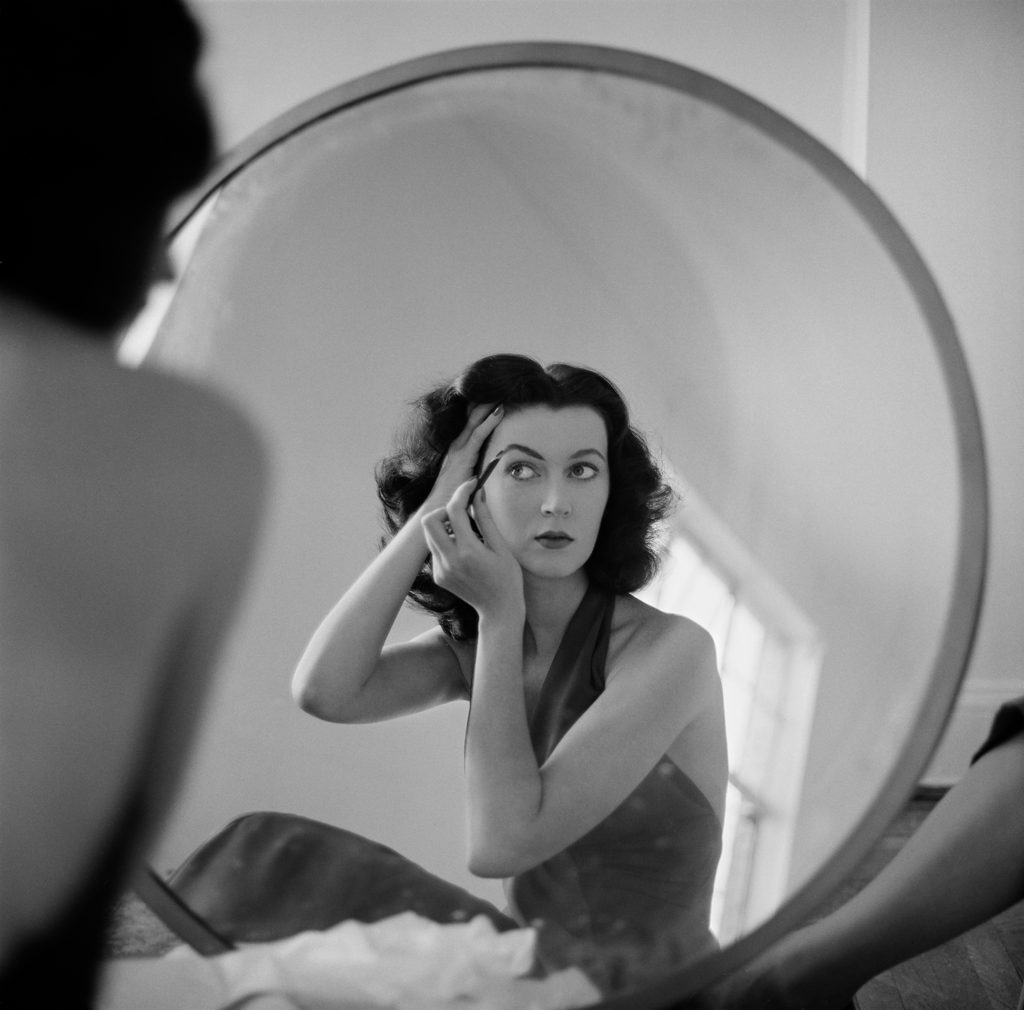 If you know anything about fashion models, you know Dovima. The original one-name supermodel, her moniker is a combination of her given names: Dorothy Virginia Margaret. Surprisingly, the combo wasn't created to stand out in the industry, but was the name of her imaginary friend as a kid. Throughout her career, she was compared to Mona Lisa (her tight-lipped smile guarded a chipped tooth) and Queen Nefertiti. Known for her abundance of elegance, she was the highest paid model of the 50's at $60/hr, and quit at 35 (before the "camera turned cruel"). When her divorce left her broke (much like Carmen) she began working as an actress and agent instead. In the 70's, Dovima turned her back on NY to live with her parents in FL, working as a hostess at a pizza place. She passed away in 1990 after a battle with liver cancer. Also, she looks like Violet Chachki's mom send tweet.
Linda Evangelista (1965-Present)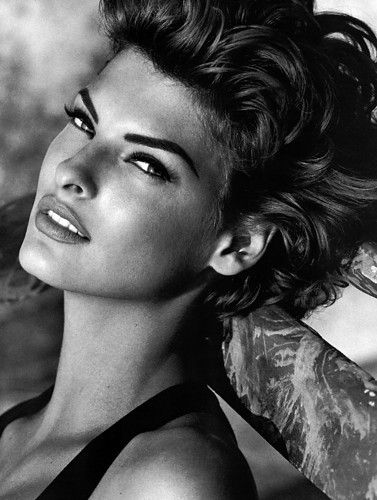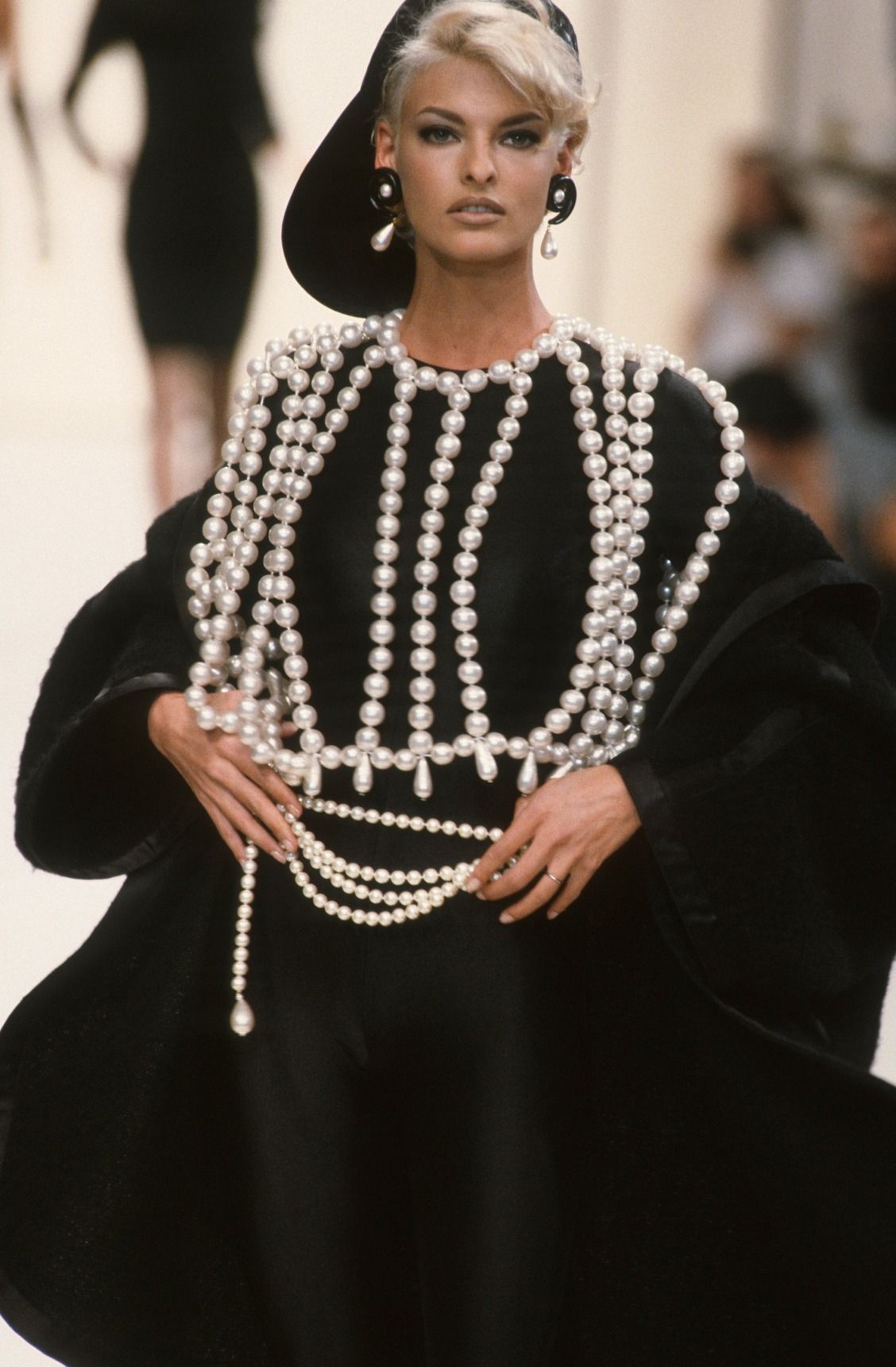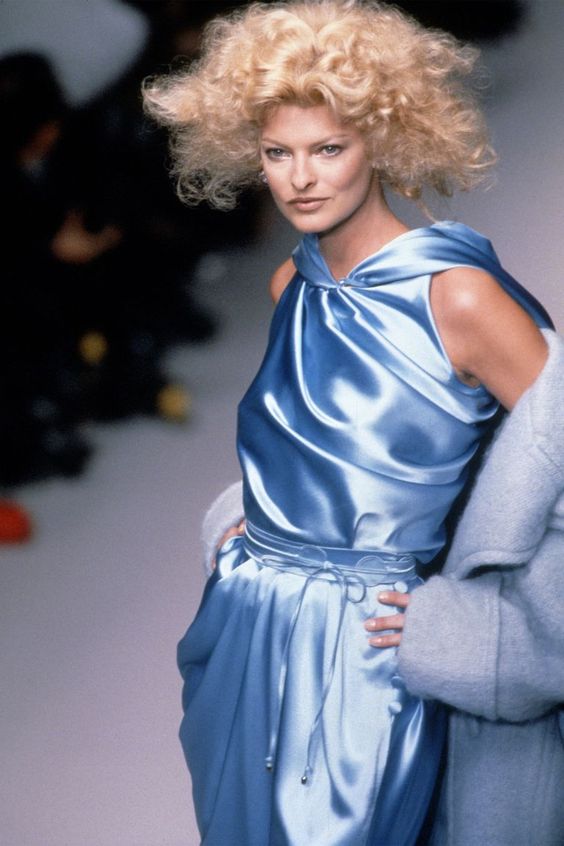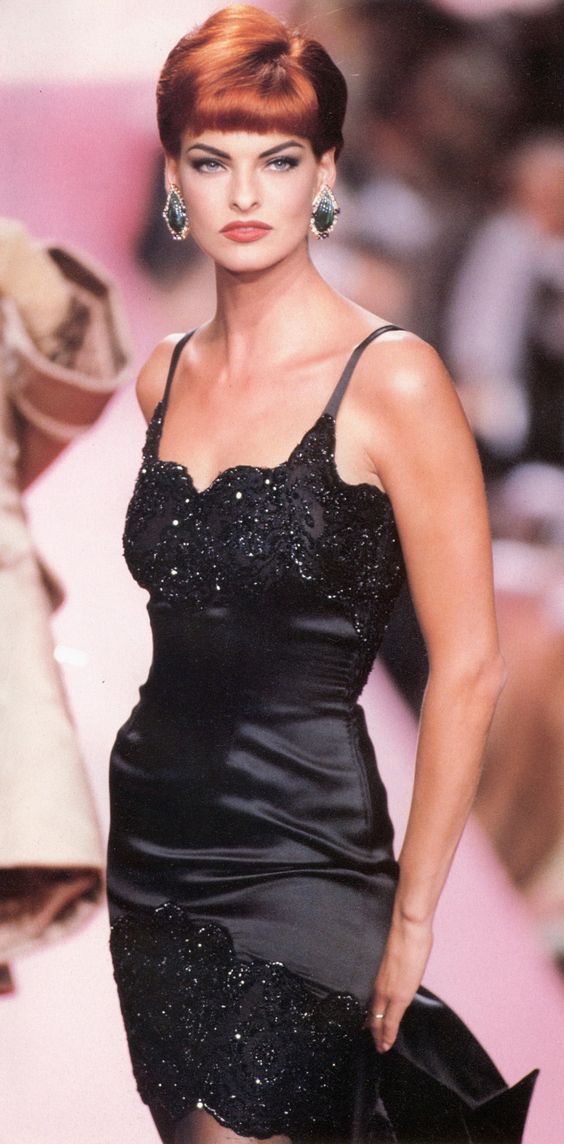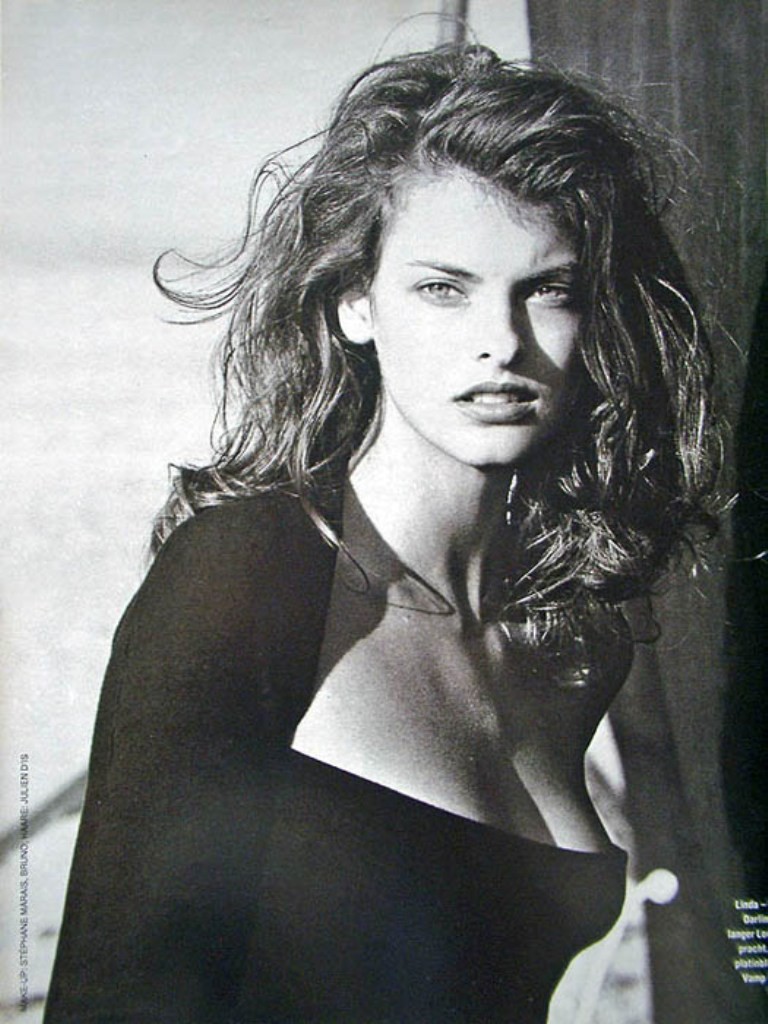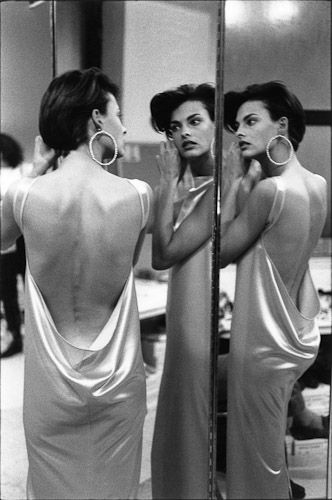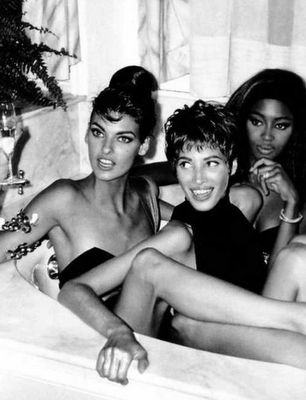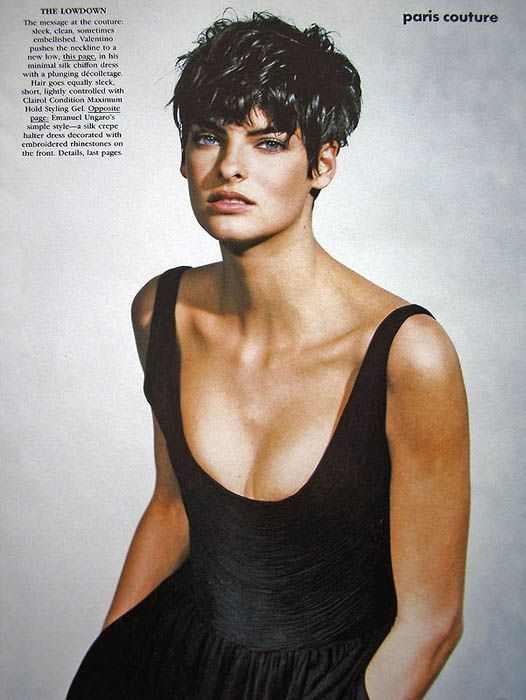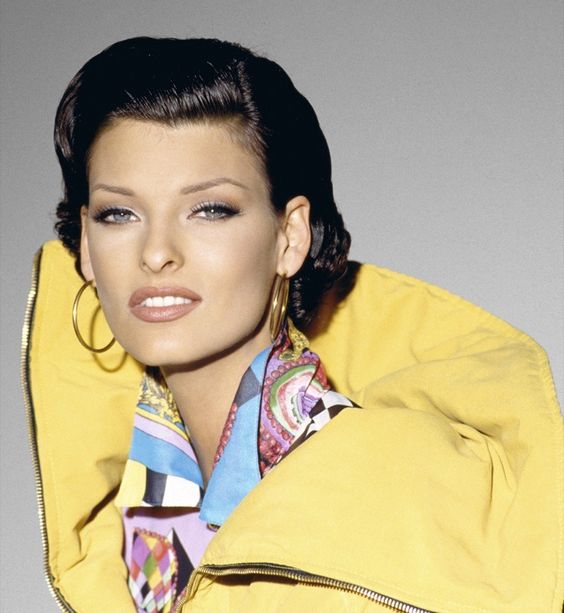 You're perfect, you're beautiful, you look like... you know the rest. Linda Evangelista has been on the cover of 700+ magazines and was most popular in the late 80's and all through the 90's. She signed with Elite model management in 1984, became Karl Lagerfeld's muse just one year later and Giovanni Versace's in '87. In 1986, she began working with photographer Steven Meisel, who became a close friend and frequent collaborator throughout the years. Linda's kind of a chameleon, but her most distinctive look is her short lil gamine haircut, which apparently made 16 runway shows cancel her, then went on to be the most iconic of her time. In Vogue's October 1990 issue, she blessed us all with this quote: "We don't wake up for less than $10,000 a day." In '97 she also said her favorite book was the Bible. Linda also appeared with other supermodels on Vogue's 100th anniversary cover, their highest selling issue ever. She briefly retired from modeling but returned in 2001 and continues to make appearances. She serves as inspiration for countless photographers and designers as well as a personal style icon to many, representing modeling as an art form in itself.
Grace Jones (1948-Present)
Born in Jamaica, Grace Jones moved to New York with her family at 13. She began to rebel against her super religious parents by going out to gay clubs and drinking, living on a hippie commune and using LSD (which she continues to praise for her mental and emotional growth). She signed with Wilhelmina models at 18 and moved to Paris, where she shared an apartment with Jerry Hall and fellow living legend Jessica Lange. In the 80's, she transitioned into music as a disco nightclub queen with heavy use of visuals in her work, then moved on to acting. Jones has released 10 albums and embarked on 3 tours. Her iconic look has inspired so many different shoots to this day, and is cemented in fashion's history.
Honorable Mentions (by era)
Jean Shrimpton and Twiggy (1960s), Lauren Hutton (70's), Cindy Crawford and Christy Turlington (80s), Naomi Campbell (90'S)
Everyone interested in fashion should be familiar with these names and legacies, but there are a lot of other really interesting underground models that are just as cool and definitely not as widely popular. Let me know if you'd like to see some of my personal favorite androgynous, eccentric, and unconventional models, plus more models of color making an impact on today's industry!
More soon!